Fluid Vision
Regular price

$2,800.00
Sale price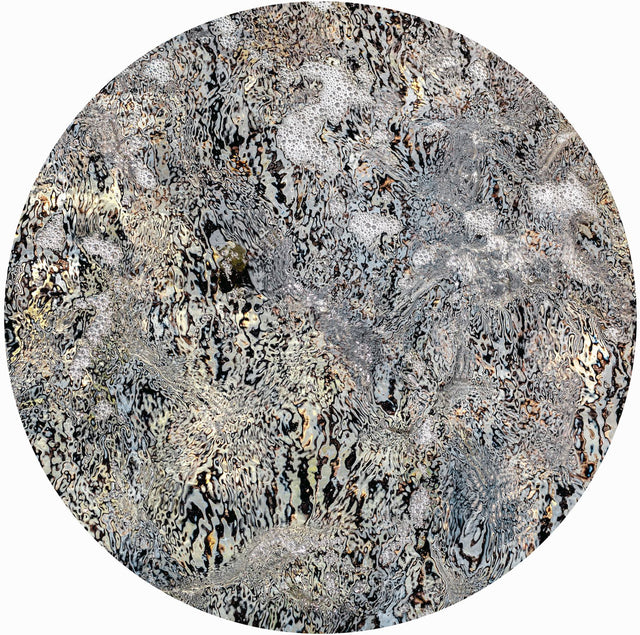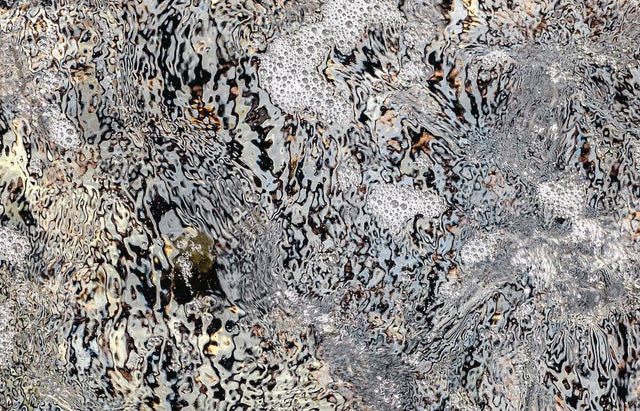 Bernadette Smith
Australia
Fluid Vision records an incoming wave lapping the metal steps of Clovelly Bay. These steps consist of parallel metal bars in straight lines yet only wavy distortions are visible underneath the surface tensions and fluid dynamic of the sea as it rushes in and drags across. Paradoxically, the only part of the photograph which reveals the structure of the steps without refraction is beneath the miniature dome-like bubbles of the languid froth. It focuses on the vitality and materiality of water using a circle shape to enhance the organic quality of the subject and is printed in a limited edition of 8 plus artist proof.
Pricing and Shipping
Price includes shipping to major centres within the Artist's country. Please note that additional shipping charges and taxes may apply to remote or international destinations. These will be advised on request, or provided shortly after sale. We will not ship any artwork without your approval of any additional shipping costs.
What do these amounts look like in the real world?
250KG
Average yearly city bus commute to work - 10km daily
500KG
Return flight Sydney to Melbourne (economy)!
1 Tonne
Average emission of a return-flight economy from Paris to New York
2 Tonnes
Driving an average petrol car 11,500 km
5 Tonnes
Return flight Sydney to London (economy)!
What are emissions allowances?
Emissions Allowances regulate big polluters who operate in certain emissions trading schemes.

We endeavour to source our Emissions Allowances from a range of schemes. This certificate is backed by New Zealand government regulated Emissions Allowances (NZUs) held in our vault CEDO. For more information about these allowances see https://www.epa.govt.nz/industry-areas/emissions-trading-scheme/