Liquid Steps
Regular price

$1,885.00
Sale price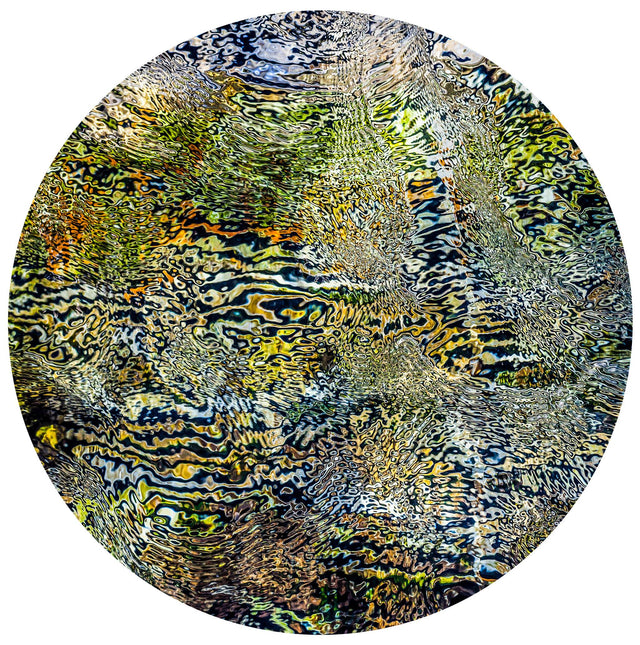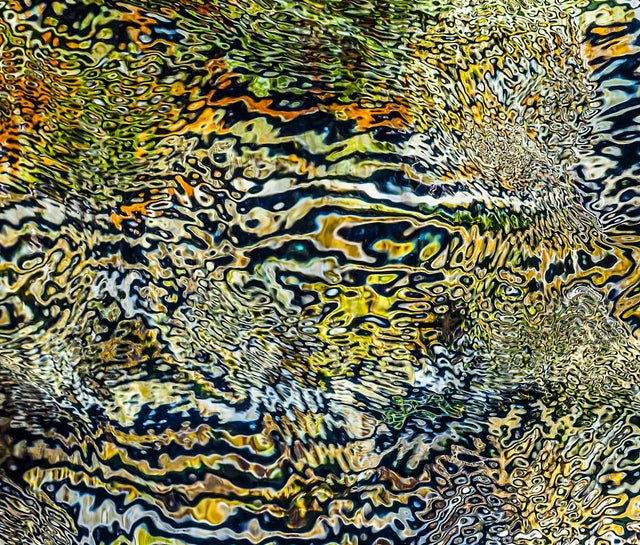 Bernadette Smith
Australia
Liquid Steps is a photograph taken above the steps leading into Clovelly Bay, on Sydney's coast. Using a fast shutter speed the movement of the incoming waves was frozen in time capturing the underlying colours of marine algae and vivid distortions of normally straight metal stairs. These recorded fluid patterns reveal the interconnectedness of human and non-human worlds drawing attention to the natural vitality of water as it interacts with man-made structures. The circle format was chosen to enhance the organic quality of the subject. This is a limited edition of 10 plus artist proof archivally printed onto Chromaluxe aluminium.

Pricing and Shipping
Price includes shipping to major centres within the Artist's country. Please note that additional shipping charges and taxes may apply to remote or international destinations. These will be advised on request, or provided shortly after sale. We will not ship any artwork without your approval of any additional shipping costs.
What do these amounts look like in the real world?
250KG
Average yearly city bus commute to work - 10km daily
500KG
Return flight Sydney to Melbourne (economy)!
1 Tonne
Average emission of a return-flight economy from Paris to New York
2 Tonnes
Driving an average petrol car 11,500 km
5 Tonnes
Return flight Sydney to London (economy)!
What are emissions allowances?
Emissions Allowances regulate big polluters who operate in certain emissions trading schemes.

We endeavour to source our Emissions Allowances from a range of schemes. This certificate is backed by New Zealand government regulated Emissions Allowances (NZUs) held in our vault CEDO. For more information about these allowances see https://www.epa.govt.nz/industry-areas/emissions-trading-scheme/